ACCESS YOUR CLOUD PROJECT ACCOUNTING SYSTEM FROM ANYWHERE, ANYTIME!
MYOB Advanced Project Accounting
Manage Budgeting, Inventory, Change Orders, Timesheets, Billing, Profitability, and Reporting for individual business initiatives. Projects are included in company-wide financial reports with full multi-currency support.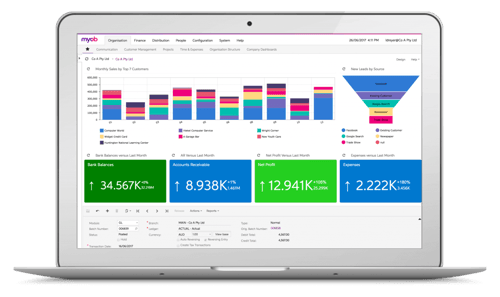 Why MYOB Advanced Project Accounting
Project Accounting software features are integrated with General Ledger, Accounts Payable, Accounts Receivable, Sales Orders, Purchase Orders, Inventory Management, and the Time & Expense mobile application.
Benefits of MYOB Advanced Project Accounting for your business

Get the total view of all costs related to a project including materials, labour, services, and inventory items. Allocate shared costs and overhead expenses to projects based on formulas. Ideal for project-centric businesses including Construction, Engineering, Marketing, Consultants, Legal, etc.

Manage all billing scenarios: cost plus, fixed price, time and materials, milestone billing, and contract-specific pricing. Modify resource billing rates by project, project tasks, inventory item, employee, and account group. Bill labour and materials according to the customer, the type of work being performed, or the specific project contract.

Time and Expense Management
Employees, partners, and contractors can enter timesheets from anywhere using any device with a browser. Add convenience and improve accuracy with MYOB Advanced Project Accounting Software.

Improve project management by controlling changes to the project scope, including customer and internal requests. Create a change order with all the documentation, including the revenue budget, cost budget, commitments, and class. Define your workflows and approval processes, and release change orders with full business intelligence visibility and audit trail control.

Simplify project sales and pricing by supporting complex quote processes, improving project control and management. Create quotes, update them, link them to CRM and track versions. When approved, create projects and provide billing details.
Compare actual project costs with original and revised budgets and forecasts by period using real-time reports. Include all project costs: inventory items, non-stock items, labour, services, and more.

Define billing rules to recognize revenue using the percentage of completion or the completed tasks method. All recognition rules are automatically reflected in the GL journal entries.

Flexible, Accurate Billing
Vary billing rates by employee/customer, type of work, or specific project. Recognize revenue based on completion percentage or task progress.

Gain a complete view of project-related costs for materials, labour, services, and inventory items.

Company-Specific Financial Periods
Companies within the same tenant can have different fiscal year-end dates, important for companies that share vendors, stock items, and employees. The company-specific periods are defined at the branch level.

Multi-Currency Project Accounting
Enter project transactions in different currencies and maintain projects in both the base currency and the project currency. With multi-currency project accounting, project managers and accountants can review actual revenues, actual costs, and committed costs in the project currency, with an ability to calculate project profitability in both the project currency and the base currency and present costs to the customer in the customer's currency.
What is MYOB Advanced?
An end-to-end ERP and Accounting solution.
MYOB Advanced Business + People is cloud-based ERP & Payroll with power, flexibility, and efficiency. Have a look at this video for more.
Find out more about MYOB Advanced here!
Additional Resources for MYOB Advanced
Expand your knowledge of MYOB Advanced and download these free Resources!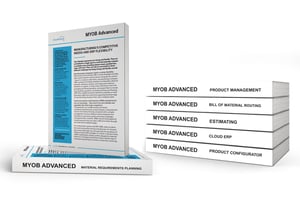 These factsheets cover topics of Bill of Material, Estimating, ERP flexibility, Material Requirements Planning, Product Configurator, Production Management & more!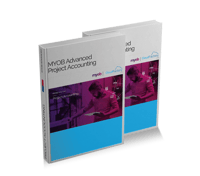 MYOB Advanced Project Accounting eBook download. Gain more insight into the benefits listed & a case study on one of our MYOB Advanced Business success stories.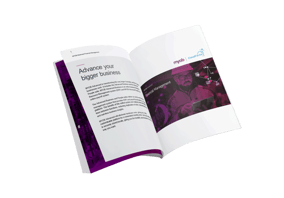 Download the MYOB Advanced Financial Management eBook below to gain more insight into the benefits listed above as well as a case study on one of our MYOB Advanced Business success stories!
Free Initial Assessment
Book a free initial assessment with us where we understand your business problem and suggest a solution which suits you best and ensures growth for your business.