Microsoft Dynamics 365 Business Central Relationship Management
CRM Focused Role Centers!
To work in the most efficient with Microsoft Dynamics 365 Business Central, it is important that you use the role center that best suits your professional needs.
Microsoft Dynamics 365 Business Central CRM Role Center enables Sales to see that their contacts are the core entity for this module and CRM capability such as segmentation, profiling, interactions and opportunities. The Role Center for Relationship Management can just as easily be used from a mobile device.
What functions are supported?
Set up contacts

View and edit contacts

Create and synchronize contacts

Manage duplicate contacts

Use contact information for segments

Set up segments

Set up Questionnaires

Set up and work with opportunities

Link sales quotes to opportunities

Close and delete opportunities

Set up and record interactions

Automatic recorded interactions

Postpone interaction log entries

Set up and work with campaigns

Set up email logging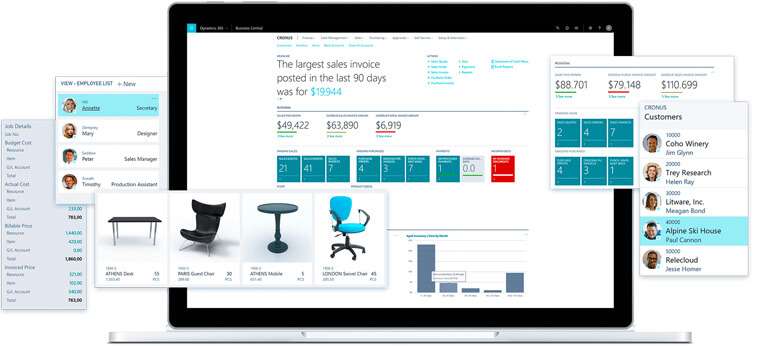 Why Microsoft Dynamics 365 Business Central Relationship Management?
With Business Central's CRM functionality managing your customer interactions can be created efficiently and with an ease-of-use perhaps never before experienced in the sales sector from recording contacts to managing campaigns to maintaining long terms sales opportunities to Email campaigns - Business Central provides the perfect Integrated CRM.
WATCH VIDEO
How to set up Email in Microsoft Dynamics 365 Business Central
You can email practically all document types as attachments to email messages directly from the page that shows the document. In addition to the attachment, you can set up document-specific email bodies with core information from the document preceded by standard text that greets the mail recipient and introduces the document in question.
WATCH VIDEO
Working with Mobile Sales Orders in Microsoft Dynamics 365 Business Central
One of the simple ways in which we see the blending of productivity tools and business process of Microsoft Dynamics 365 Business Central is through mobile experience. In this scenario we will show you
Review Customer List

Enter a Sales Order

Post to Invoice

Send to Customer
WATCH VIDEO
Workflows in Microsoft Dynamics 365 Business Central
Many business processes need approvals from within a company to say Approve a Discount or Increase a Credit Limit. In Microsoft Dynamics 365 Business Central you can create a workflow by advising the specific conditions where an approval is required. Each condition consists of an event, determined by a condition and a workflow response determined by options! Business Central includes a number of pre-configured templates.
Sales will regularly meet and talk to prospective businesses or indeed expand their contacts within the existing client base. As such its important that they can add all such relationships and such information can be recorded in the system. Importantly Contacts can not only be Customers but also Suppliers!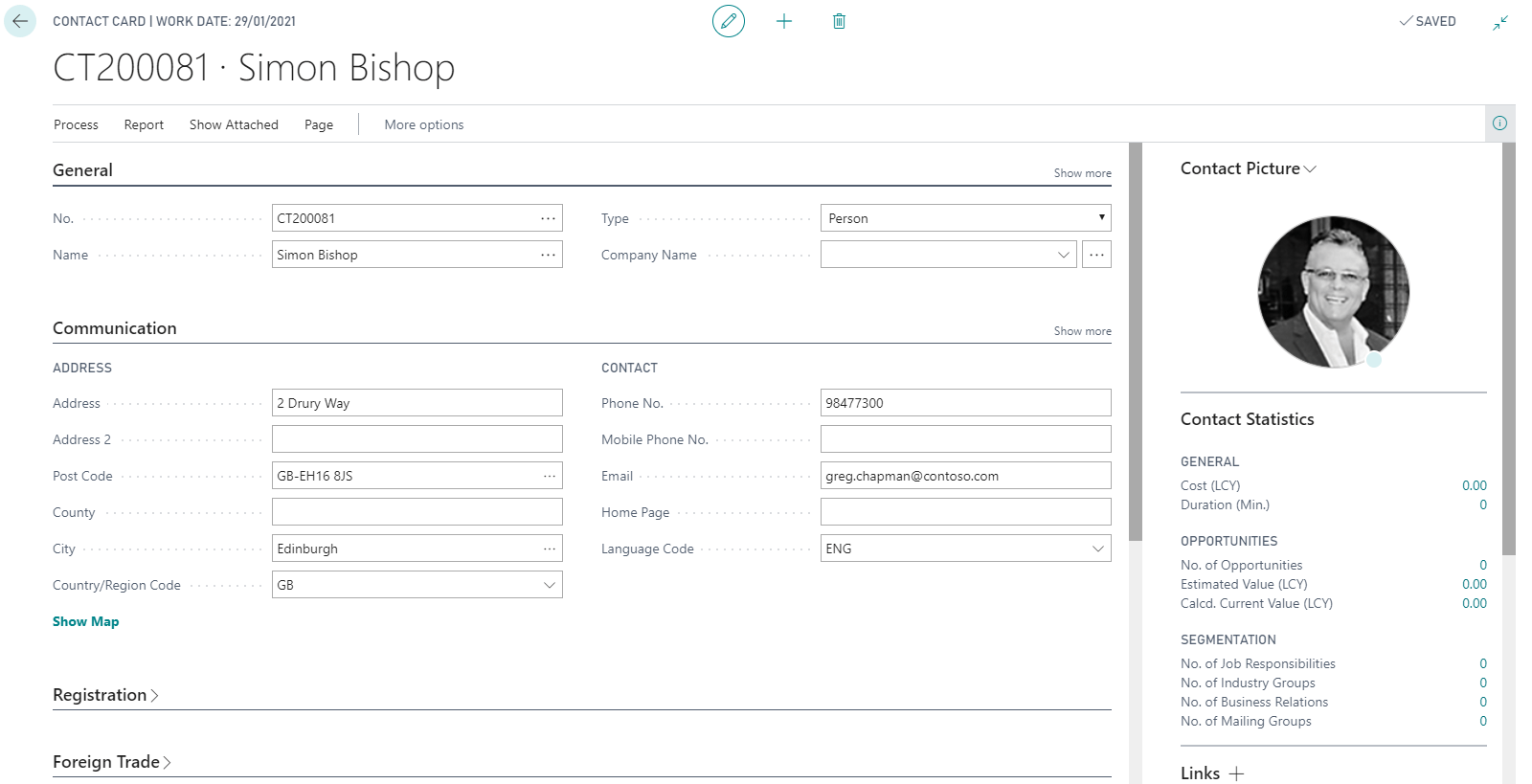 A segment is a group of contacts according to specific criteria. For example, a segment could be the industry that the contacts belong to or your business relationship with the contacts. You can create a segment to select the contacts you want to target with a campaign and how you wish to target i.e. via email?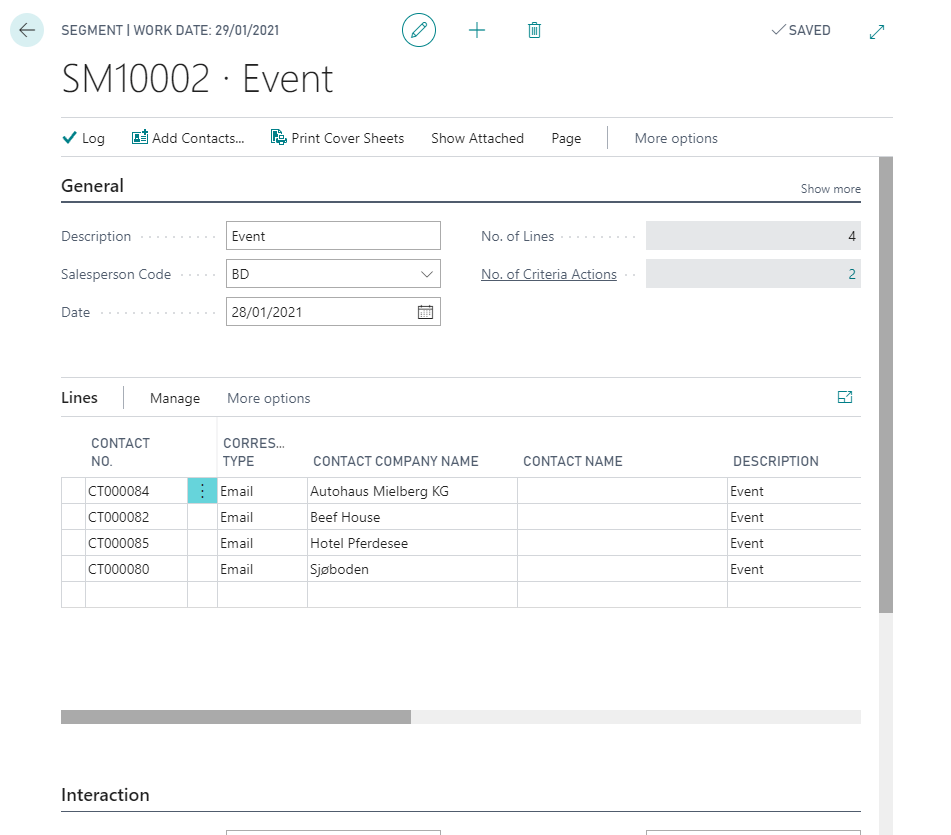 In Business Central you can create opportunities and associate them to a salesperson so that you can keep track of potential sales.
Before you can start using opportunity management, you must set up sales cycles and sales cycle stages. As you create opportunities, you should provide information about the contact, salesperson, sales cycle, and dates, as well as your estimates for the sales value of the opportunity and your estimation of the chances of its success.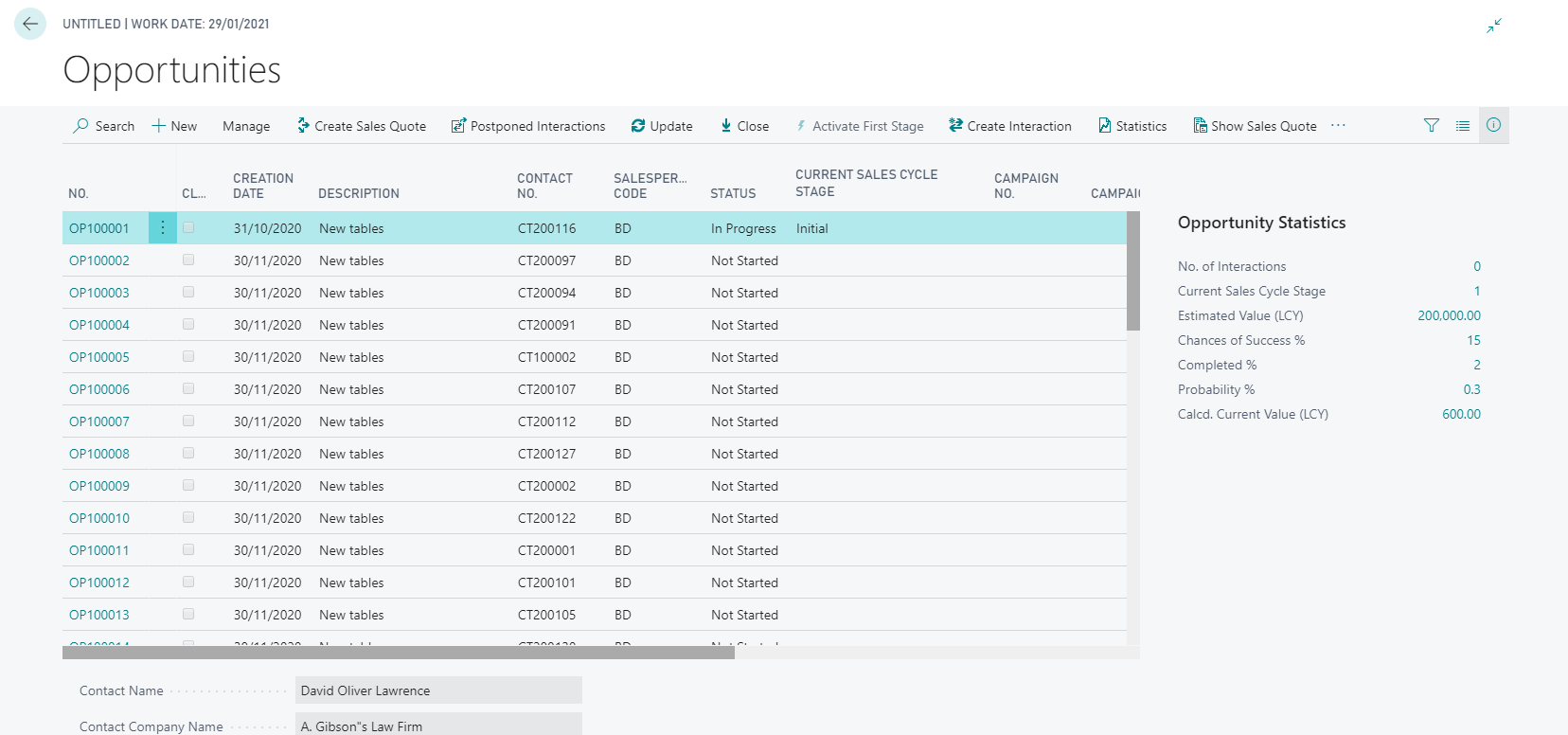 Business Central provides all of the required set up and Master Data rules to enable your Sales Force to provide quotations to Customers not only directly from within Business Central but also from with Microsoft Outlook 365. Quotes can be turned to Orders which in turn can be turned to Invoices.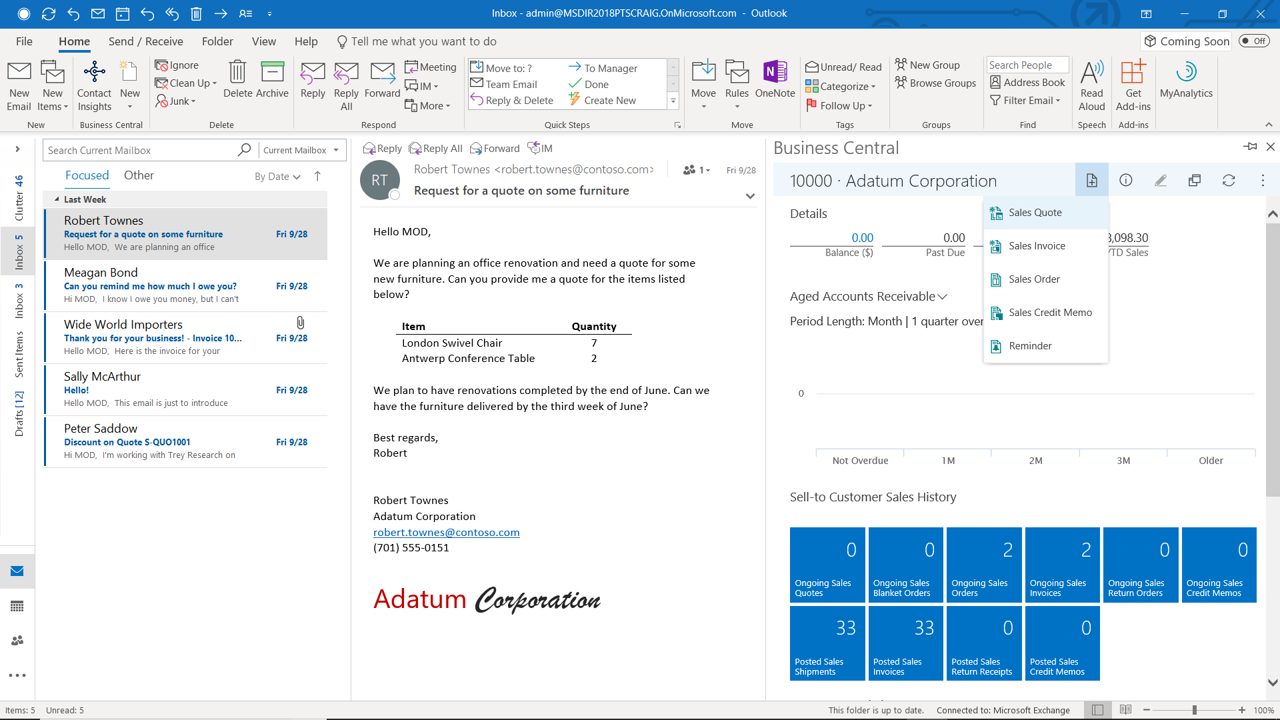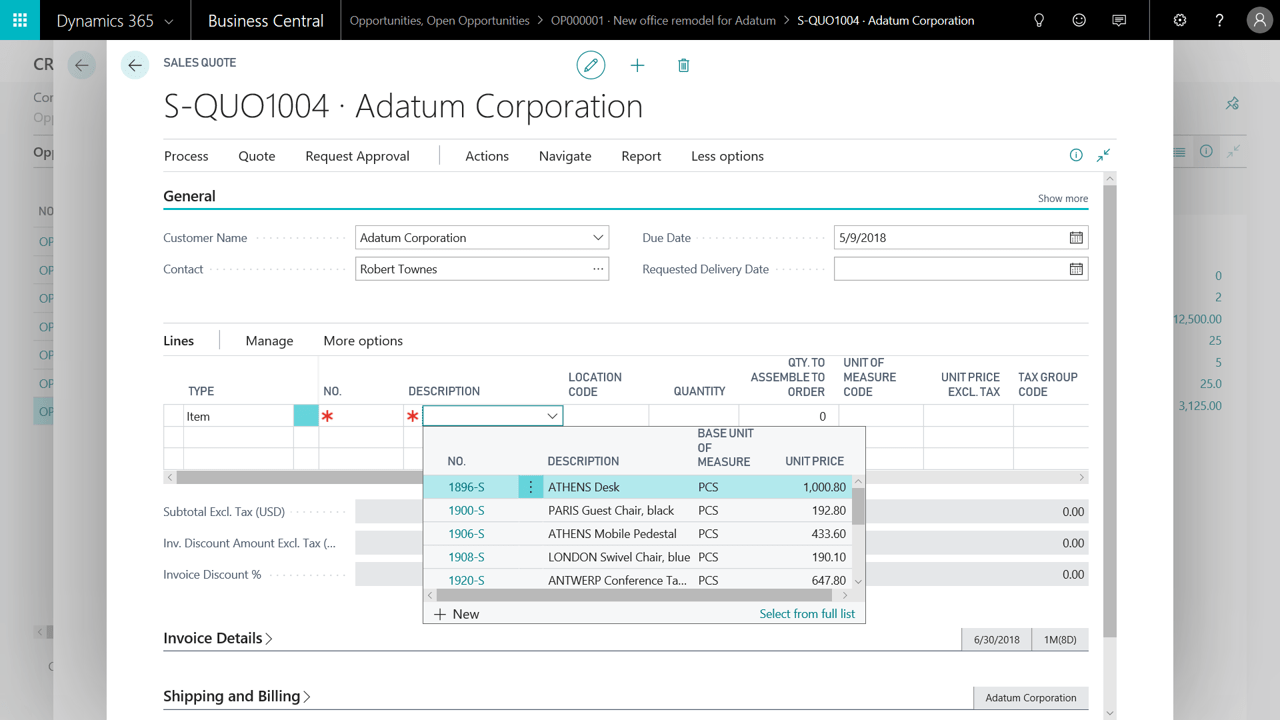 Free Initial Assessment
Book a free initial assessment with us where we understand your business problem and suggest a solution which suits you best and ensures growth for your business.