What Is Advanced Finite Capacity Scheduling in Microsoft Dynamics 365 Business Central?
MxAPS works with your existing ERP system to generate realistic plans for manufacturing your product in the most efficient manner possible. However, the benefits don't end at the shop floor: efficient production combined with enhanced visibility into the manufacturing process affects almost every other area of your business.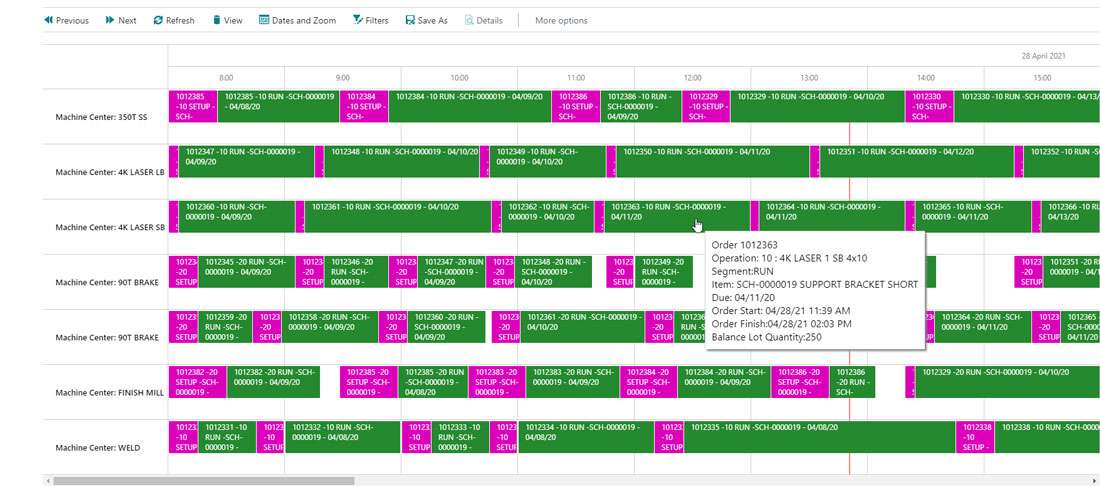 Improve customer service levels by producing more realistic production schedules

Unlock revenue potential by improving resource and equipment utilization

Minimize the cost of production

Reduce WIP, finished goods inventory, and lead times

Increase throughput, machine utilization and inventory turns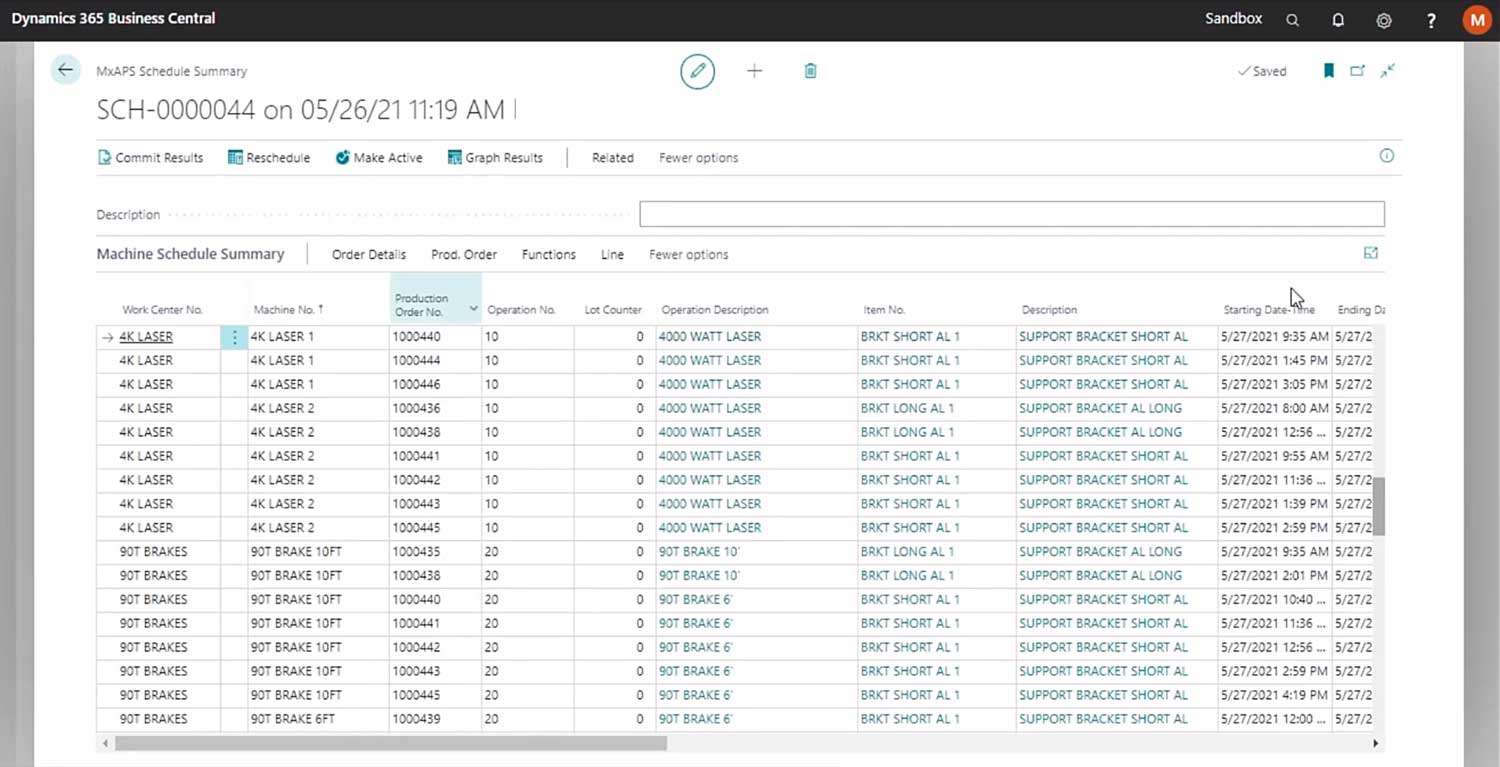 Real-world production planning & scheduling
Traditional methods of planning and scheduling are error-prone, time-consuming, and non-responsive, resulting in schedules that do not accurately reflect the actual capabilities of the shop floor. Your ability to schedule production responsively is further impaired when you factor in production realities, late delivery of critical raw material and components, equipment breakdowns, changes to sales forecasts, and customer demands.
Accurate responses to shop floor variations during schedule execution, real-world events and production realities are impossible

Static production schedules quickly become invalid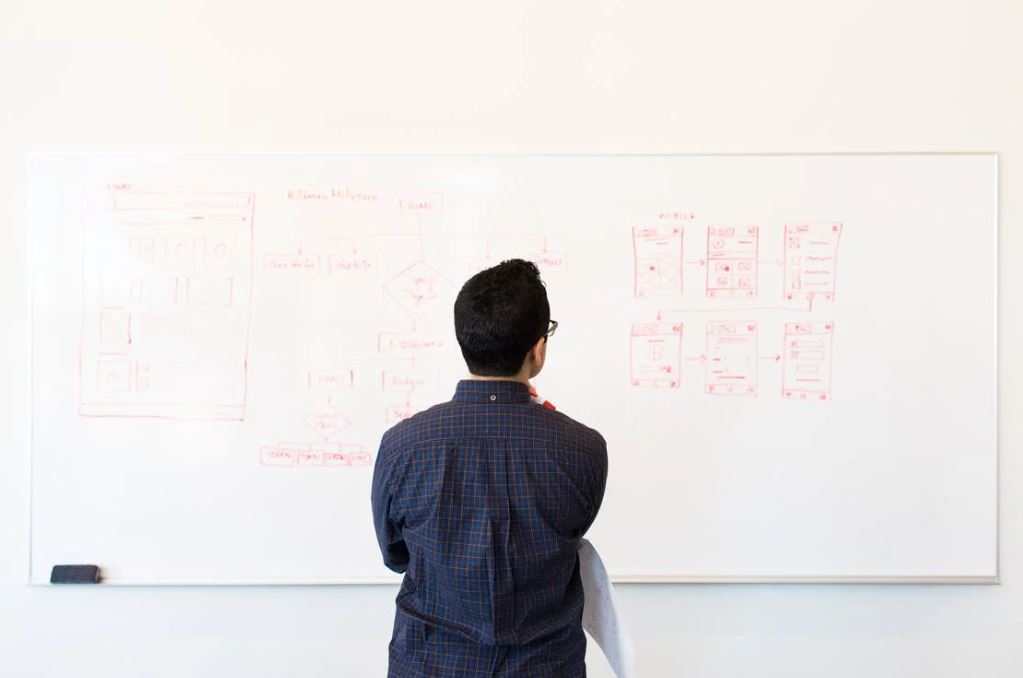 MxAPS provides the solution for:
Quickly generating accurate and efficient production schedules

Synchronizing customer demand against materials, people, machines and tooling

Responding to unplanned events and production realities while maintaining due dates

Realizing cost containment initiatives while increasing plant throughput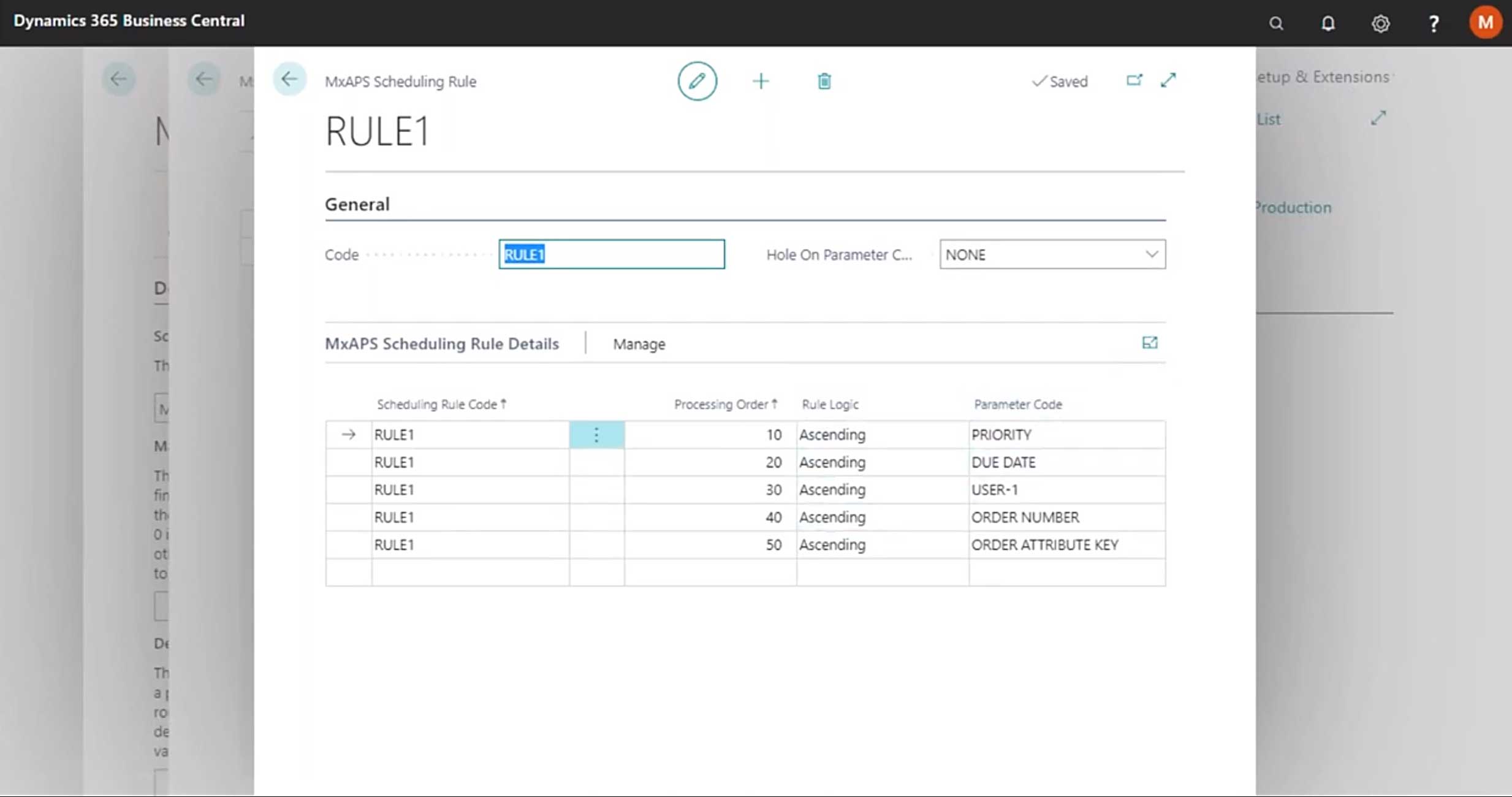 Free Initial Assessment
Book a free initial assessment with us where we understand your business problem and suggest a solution which suits you best and ensures growth for your business.