Microsoft Dynamics 365 Business Central - Item Planning - MRP
The Item Planning Review extension for Microsoft Dynamcis 365 Business Central empowers procurement professionals, inventory managers and material planners to fine-tune item reorder-point settings, minimum order levels, and various parameters. Leveraging historical item data, users can strategically adjust item planning to prevent both stock shortages and excess inventory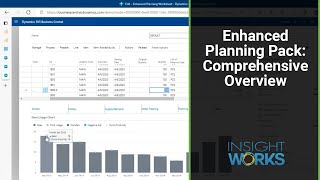 Developed for Microsoft Dynamics 365 Business Central Manufacturing and Distribution
The Item Planning Review extension is an invaluable tool for professionals in manufacturing or distribution. It comprehensively tracks items sold, transferred, or utilised in the Manufacturing/Kitting process, providing users with a 360 view of item consumption
Microsoft Dynamics 365 Business Central Easy-to-use filters to fine-tune item planning
The Item Planning Review offers a range of filtering options, allowing users to narrow their focus based on various criteria such as frequency, time periods, items, categories, and locations. For instance, users can analyse all "plumbing" category items by month for a specific year breaking down item details, including average usage. The average usage metric provides valuable insights into the typical shipping or consumption levels of a particular item, enabling users to make informed decisions when performing item planning tasks.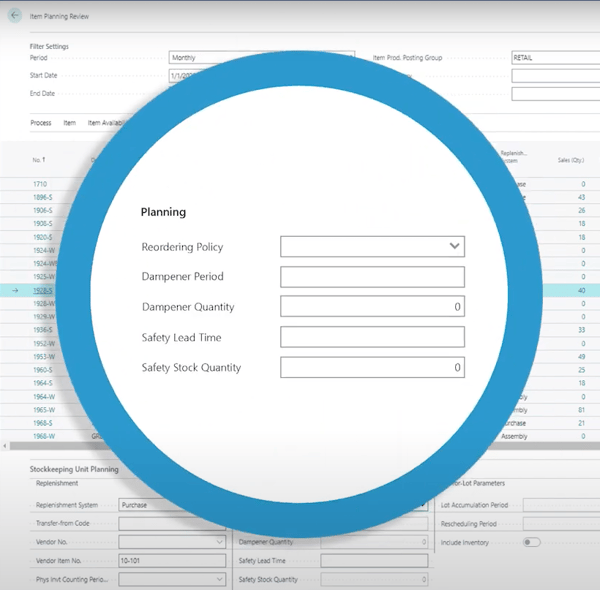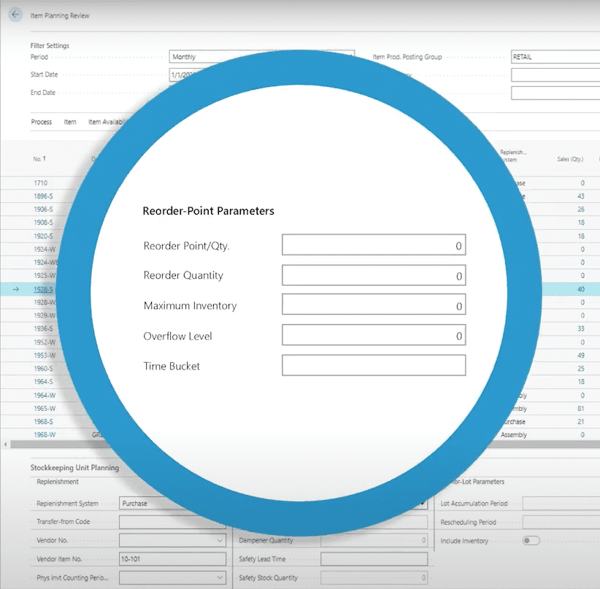 Make adjustments all from one Microsoft Dynamics 365 Business Central Screen
After applying item-specific filters, the Item Planning Review app simplifies the process of modifying inventory levels through a range of convenient choices. These options encompass:
Replenishment by purchase order, production order, or other.

Planning by adjusting your reordering policy.

Updating your lot-for-lot parameters.

Adjusting your reorder point parameters, including reordering points, quantity, maximum inventory level, and other variables.

Order modifiers including min, max, and order multiple.
Free Initial Assessment
Book a free initial assessment with us where we understand your business problem and suggest a solution which suits you best and ensures growth for your business.