What Is Enhanced Planning Worksheet for Microsoft Dynamics 365 Business Central MRP?
Material Requirements Planning (MRP) is critical to every manufacturer and with the Enhanced Planning Worksheet, you get a powerful tool that saves you time and gives you better insight into your resource requirements. The Enhanced Planning Worksheet also provides alternate planning logic for distribution companies that are looking for an alternative approach for Microsoft Dynamics 365 Business Central MRP capabilities.
Enhanced Planning Worksheet isn't just for manufacturers. It also has optimisations specifically for distribution businesses that include planning logic that eliminates the noise of typical MRP and improves performance – e.g., process thousands of SKUs in seconds. It also provides the ability to track vendor prepaid freight amounts and weights, and track planned purchases to those thresholds.
Advanced Planning functionality for distributors

Intuitive dashboard for better decision making

Configurable user preferences to adapt to your processes

Set up specific weights and values per vendor for prepaid thresholds

Set up user-specific profiles for planning and demand visibility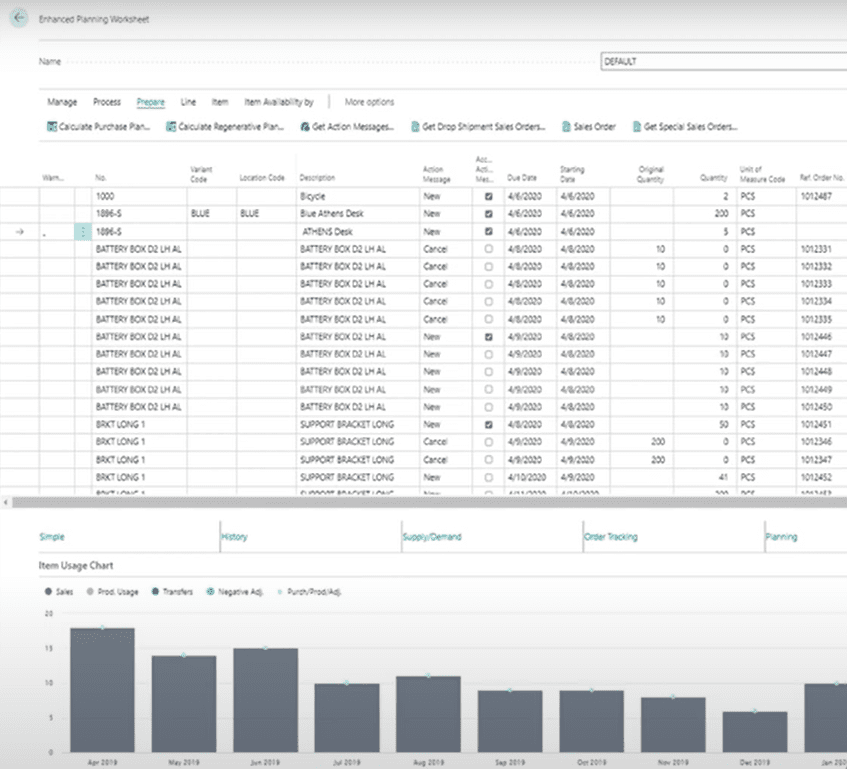 Free Initial Assessment
Book a free initial assessment with us where we understand your business problem and suggest a solution which suits you best and ensures growth for your business.