SAP and Boyum – Tips and Tricks: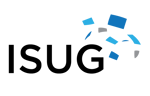 50%

Slides -

50%

In-Action Workshop
Welcome to another SAP User Group Online training session. This user group aims to empower and enlighten members on all topics relating to SAP Business One be it the latest features and functions, tips and tricks, other useful solutions in the partner ecosystem and as always we cover best practice and deliver training sessions.
Agenda
In-Action Workshop
An In-Action workshop of the system
Tips and Tricks
Top 10 Tips and Tricks overview
Customers suggestions
Who are the speakers for this event?
George Kantzavelos
Practice Lead Consultant - CloudFactory.co

Franz Munnich
Solution Sales Director - CloudFactory.co
Will I be able to ask questions?
The online event is set in a webinar format. To avoid distractions and confusions during the event, all attendees will be on mute. However, you will be able to virtually put your hand up for questions or post the questions in the 'Questions' section and we will answer them at the end of the event!
If you are unable to attend live, still register as we'll send you the recording.