A natural remedy for growing pains - Efficiency with SAP Business One
WITH SAP BUSINESS ONE
After a system overhaul, natural medicines provider Martin & Pleasance is enjoying business wellbeing…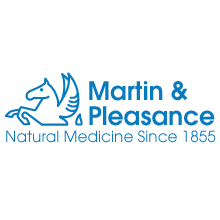 It's a problem many small businesses surely hope to eventually have. With rapidly expanding sales and territorial reach, Melbourne-based natural medicines manufacturer Martin & Pleasance was at the point where its software was impinging on its ability to scale.
It looked to Cloud Factory Technology Partners and found the answer in a solution built around SAP Business One which has delivered efficiency that has translated to strong growth in revenue and sales staff, not administration.
For over 150 years Martin & Pleasance has provided an extensive range of natural remedies and medicines based on a commitment to integrity, quality and innovation. The company's products are proudly Australian made and the business locally owned, remaining loyal to traditional preparation techniques that have proven their value and effectiveness over time.
Martin & Pleasance prides itself on pioneering new and emerging products without compromising standards of performance while continuing to strengthen the traditional brands which built the company's foundations. The Martin & Pleasance portfolio includes many familiar brands such as Bach Flower Remedies, Rescue Remedy, Spatone, Harmony, Ki and Zen.
"When your partner understands your business that well, great things happen." Andrew Snelgar, Chief operating officer
The Problem
The company employs more than 50 people and reaches the market through a direct sales force, particularly in its home state of Victoria, with distribution agreements further afield in the rest of Australia, the United Kingdom, Canada and New Zealand.
Chief operating officer at Martin & Pleasance Andrew Snelgar recalls a time when the business depended on multiple point solutions to keep track of its operations. "We had an accounting package at the centre of it, but we'd really outgrown the utility of that solution. The problem was that when the 7th or 8th concurrent user logged on, the whole thing would fall over. That made things increasingly difficult in terms of being able to run the business and see what stock and other key metrics looked like."
Snelgar adds that the typical 'bridges' which reflect the efforts of information workers to solve the challenges of point solutions were also rapidly emerging: spreadsheets.
"There was a lot of work being done in spreadsheets and a lot of rekeying of information from one system to another. We realised the time had come to make a change, or any future growth would be seriously hampered by our business software."
The Solution
A test of the market quickly established that SAP Business One would meet the Martin & Pleasance's requirements, both in the short term and into the future. "Top of our list was a system which would be easy to use without excessive complexity," says Snelgar.
"We also wanted something which would provide a very granular ability to track products from raw materials, through manufacturing and on to final sale, as we manufacture and market products listed under the Therapeutic Goods Administration. And we wanted a solution which would be largely standardised, but which we could tweak to meet specific requirements where necessary."
The company selected Cloud Factory, owing to a demonstrable track record not only in providing the required software but also supporting it.
"The first steps were to get SAP Business One bedded in, replacing the creaky accounting programme. But we weren't finished there: we also wanted to replace the warehouse management solution, which was largely manual, and with a shift to employing direct sales reps in our home state, we wanted to empower them with a suitable customer relationship management solution."
For these requirements Martin & Pleasance again looked to Cloud Factory, selecting the HighJump warehouse management system, and Opmetrix, a mobile CRM and sales entry solution designed for sales teams on the road. "SAP Business One sits at the centre of it all as the system of record which ensures a single version of the truth," Snelgar notes.
Remarkably, the implementation of Business One was completed in two to three months; unusually, he describes that process as 'relatively straightforward'. "One of the major advantages we've seen with our engagement with Cloud Factory is that the team is consistent. We've been working with them since 2008 and it is the same core team who implemented Business One, HighJump warehouse management and the Opmetrix solution that powers our mobile workforce.
As Snelgar points out: "When your partner understands your business that well, great things happen,"
The Outcome
Probably the clearest demonstration of the value added to Martin & Pleasance is reflected in the company's performance since the introduction of the solution.
"Turnover has increased by around four-fold, while headcount is perhaps double compared to when we started out on this project," relates Snelgar. "And that growth in headcount is almost solely in field sales staff, not admin roles."
This, he says, simply would not have been possible without suitable business systems.
"We've seen a change in almost every aspect of the business: it can be summed up as 'general efficiency'. But specific improvements include far more accurate picking and packing across our 500 or so SKUs, complete integration and visibility across the supply chain – reps can see what is in stock, and management is alerted before a 'stock out' situation occurs."
Crucially, he says the system provides insights and general visibility for senior management, without which the company simply would not be in any position to scale. "The solution facilitates that. Today, we have subsidiary companies in the UK, Canada and New Zealand. That would not be possible without the ability to keep track of it all with ease."
With Accellos in the warehouse, working in concert with SAP Business One's Material Requirements Planning (MRP), a full electronic record of all constituent ingredients and finished products is maintained, providing Therapeutic Goods Administration-required batch tracking essential to the business.
And Snelgar singles out the Opmetrix solution, which he says came after not one, but two preceding systems which didn't measure up.
"This has completely digitised a previously manual process. Reps now go straight into the system, they can see stock levels and key in orders directly which kicks off an integrated electronic workflow which goes straight through SAP and Accellos, rather than using the phone, fax or email. That's been a serious improvement for the business."
Summing up the value of the engagement with Cloud Factory, Snelgar says, isn't a simple matter because it has been both lengthy and wide-ranging. "I can't put a dollar amount on it. But what I can say is that they are a very good partner. Whenever we've had a challenge, they are there to work with us. And they keep in touch and on top of what we are doing to make recommendations for how technology can better enable our business. That's invaluable."