A focus on MYOB Advanced - is it a modern cloud ERP? | CloudFactory
It is widely known that MYOB was an early investor in the Cloud ERP Solution provider, Acumatica. MYOB market this solution under the umbrella of MYOB Advanced.
At the recent Acumatica Summit, provocative questions were asked:
What exactly is modern ERP and what does it deliver?
Easy words for any vendor to promote but does MYOB Advanced meet this criteria and is it indeed a leader in its range of capabilities?
Is there such a thing as a truly modern Cloud ERP?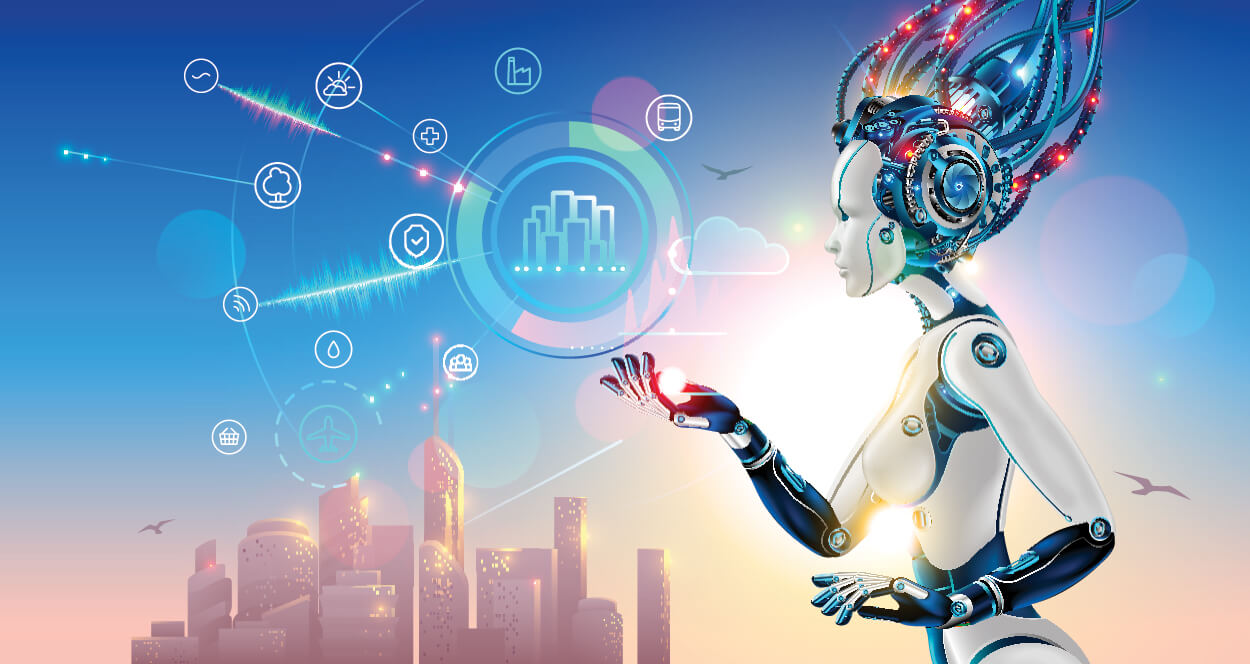 Next wave of Cloud ERP
Anyone reviewing or indeed implementing a Cloud ERP should be concerned by this:
Is there such a thing as a truly modern ERP? If so, shouldn't it help us serve our customers better?
Has MYOB Advanced achieved this?
If there is can we get rid of some of the friction ERP customers still have with solutions - whether they are in the cloud or not?
Firstly, today, MYOB Advanced allows us to concentrate on functionality coming in the next release. We do not get sidetracked about next-gen futures like industrial drones or ChatGPT-meets-ERP!
Much of the next wave of functionality is voted on by customers throughout the world or generated from Acumatica's customer advisory boards, which influence the lengthy feature list added to the industry editions with each release.
Secondly, at MYOB Advanced conferences we don't get to see Alexa-type demos or Apple Watch integration but rather solutions sparked by customer feedback: 'Tell us something we can use for ourselves.'. These things are all great - but that's not what our customers want.
They want the technology to work behind the scenes.
They want us to focus on what they're asking for, not what we think they should.
However, it's happening behind the scenes - Acumatica hasn't stopped.
They have an entire AI group, and teams of people focusing on what will be future requirements.
However, their mandate is simple: make it seamless; so customers don't know it exists, but it's there.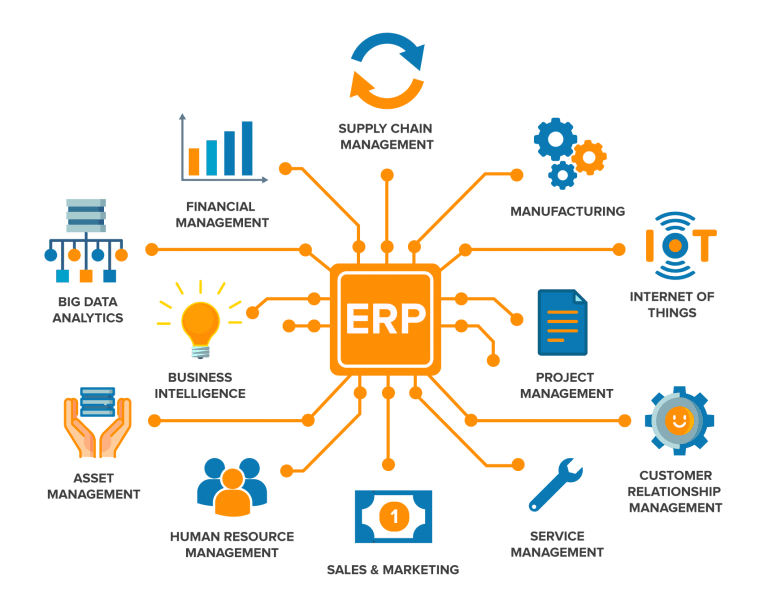 Modern versus legacy ERP – MYOB Advanced difference.
Let's follow this a little deeper into the very definition of modern ERP. As a team, we have seen the evolution of ERP from Ledger Card Systems to today's simply beautiful systems to fully-fledged Cloud ERP solutions aimed at the mid-sized, growing company!
I believe we can throw old-school legacy ERP "under the bus", in favour of modern ERP.
Who on earth wants their systems interrupted by various and often weekly server and desktop client updates, server hardware updates and refresh projects? However, what is the key functional aspects that must be considered?
Superior User Interface for a broader user base
ERP used to be the domain of power users, accountants and departmental managers. Now it must reach everyone – including external trading partners and stakeholders.
It's not just company employees; it is customers; it is vendors; it is auditors; it is pretty much everyone who is involved in the business process.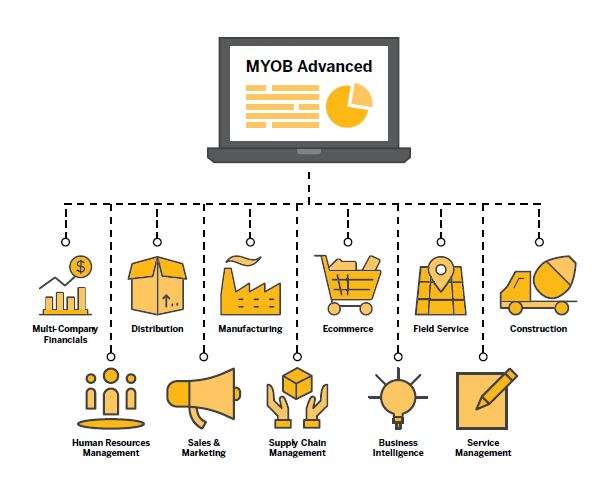 Open ERP
Extensive APIs are expected but not always available, however, let's call MYOB Advanced an "open ERP." This means MYOB Advanced API capability provides easy product extensions to often selected leading point solutions or devices, lets imagine the shop floor or mobiles or perhaps a preferred Warehouse Management System, Ecommerce solution or indeed a trading partner.
A Cloud ERP solution is designed to connect all parties to operate together but of course this means that the vendor must maintain these API integrations.
If they break, well, that's not very modern, but at the same time, we must always consider the solution advancing and whether that might change the nuance of the integration.
Automated ERP
Users expect the system to be automated and often perform the function for them in order to focus on their work. Users often feel they're doing the same mundane tasks repeatedly and they estimate wasting 4.5 hours a week on tasks that could be automated.
Industry Focus
Acumatica and MYOB Advanced deliver fantastic capabilities across key Financials, Distribution, and Manufacturing and if you are looking at these capabilities then MYOB Advanced will certainly impress.
Extend Functionality
Partners must be able to build functionality but let's also ensure that customers can build their own functionality where they have the resources to do this.
MYOB Advanced provides the tools that enable users to configure dashboards, modify reporting, modify workflows, set up automated notifications, and many other aspects. By comparison test this in any Cloud ERP, simply MYOB Advanced stands head and shoulders above many in this regard...
But which vendor doesn't claim to have a good User Interface or low-code these days? Whether solutions can deliver is another matter. But we can't stop there as the world's gone beyond dashboards.
Users must have screens that are consistent and user-friendly across all the systems from Finance to Inventory to Order Processing to CRM. Specific information as required by each user must be available at the right time and right place and MYOB Advanced has this capability with "MYOB Advanced Side Panels" where indeed the right information is displayed at the right time; Users must have these "intelligent advisors" that are prompting them; they've got to have the tooltips that guide them through when they have trouble.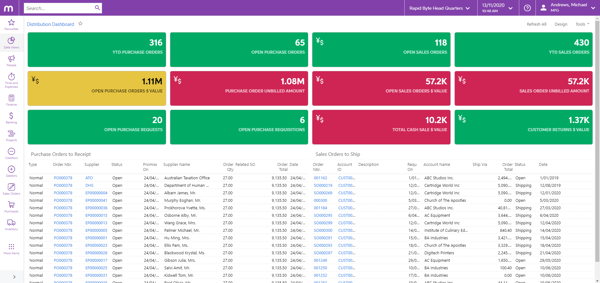 Why aren't ERP systems more "forgiving?"
We use the word forgiving; the system's got to be more forgiving. ERP is horrible at being forgiving. If you make a mistake, you can't simply delete a transaction (would any Accountant disagree?)
We need an undo button and ERP systems don't have an undo button but they have a process built upon the needs of "financial rigour" and a balancing chart!
But to do so safely empowers users to change the game. That's what Acumatica is focused on!
How is Cloud ERP serving customers better today?
At a time when companies are both cost-conscious and eager to seize growth opportunities, licensing that scales have a major edge noting that MYOB Advanced provides Consumption-based pricing which focuses on the processing and storage aspects such as the size of the database and transaction volume.
In this case, focuses its charges on that aspect (as per modern Cloud storage and processing capabilities) and simply allows a client to license all users without concern for licensing costs– 500 – 1000 it does not matter, what matters is the size of the database and transaction volume. Contact us to learn how MYOB Advanced could work for your business.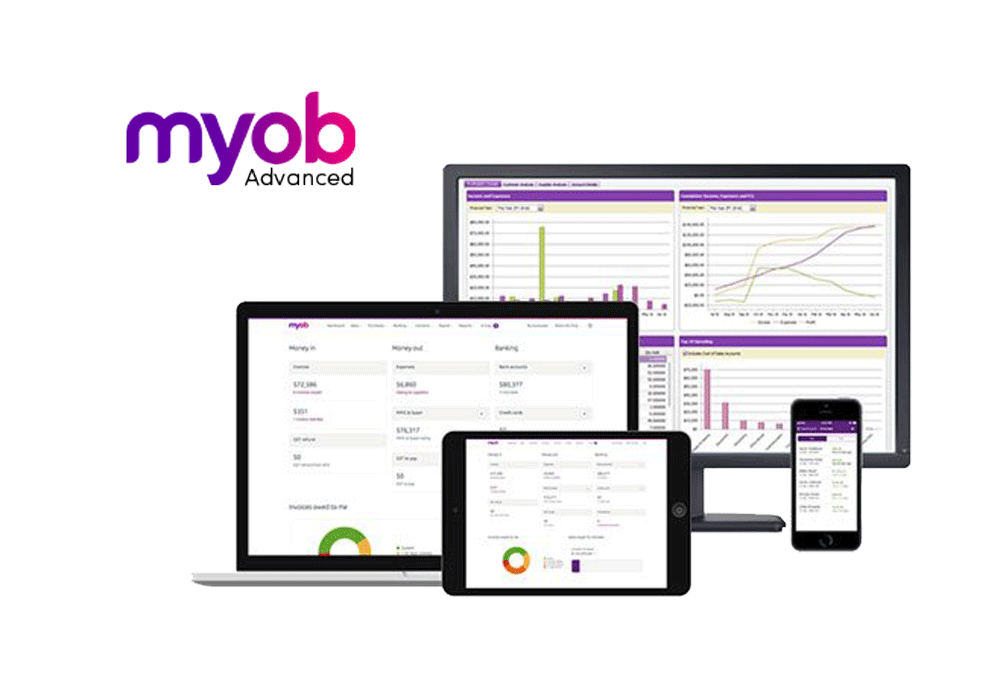 Summary
CloudFactory can take you through the "crowd-pleasing" User Interface changes that users can make whilst noting that MYOB Advanced also has a workflow engine that is becoming more accessible with each release and at a point, we believe they can get the workflow engine to the point that any business user can apply it.
That means more users will be able to automate their own workflows - surely that is a core characteristic of post-modern ERP along with the needed governance that comes with tool democratisation.
But what do we believe is the biggest shift of modern ERP? Moving from regarding that ERP is purely a transactional platform to ERP as a data platform.
Customers should wish to derive more value from all the hard work moving from legacy systems such as better analytics, planning, and, ultimately, decision-making is fundamental to this. All ERP vendors are trying to address it, one way or the other and then use the tool of choice to showcase the data.
We think the MYOB Advanced dashboarding capabilities are tremendous but perhaps you want a data visualisation tool such as PowerBI and if so then give customers choice again MYOB Advanced is way ahead of even the most surprising of vendors – ask us, and we will show you!
Whether we call it modern ERP, post-modern ERP, or something else entirely, it all comes back to this: "Is ERP helping to serve our customers better?"
If not, then why did they bother implementing the solution? Cloud ERP must be judged by its impact and recognise that operational efficiency is a key driver.
CloudFactory consultants believe that when you have completed your shift to a Cloud ERP as a data platform, we must ask this question:
Are you making better decisions? If so, how?
Are your

teams processing in the same way as they always have?

Are they acting on data sooner, and having a tangible business impact?
The answers to these questions are often the result of implementing a modern Cloud ERP alongside a partner that is not afraid to challenge the norm...!
CloudFactory was the very first partner to take MYOB Advanced to the market and we are proud to have many examples of how MYOB Advanced is helping to serve our customers better, why not take the time to review....