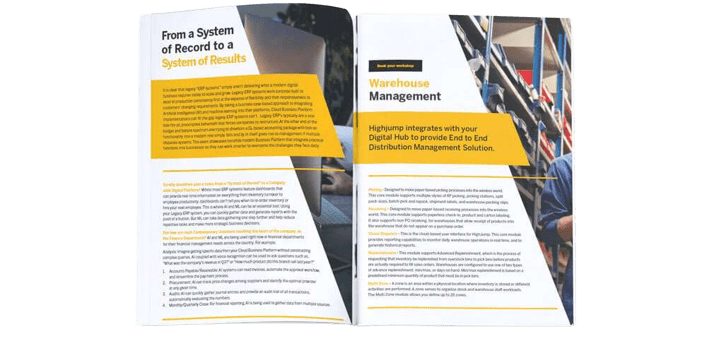 Download our Cloud Factory Solutions Brochure to learn more about who we are, the solutions we offer, and our complimentary workshops that are personalised to your business needs!
From a system of records to a system of results!
In this brochure you will learn:
How to transform your system of records to a system that delivers results
What is Microsoft Business Central and Wiise
What is MYOB Advanced
What is SAP Business One
How we can help you with Warehouse Management
How we can help you with Business Management
More about Cloud Factory
Our complimentary workshops to help your business grow!
Free Initial Assessment
Book a free initial assessment with us where we understand your business problem and suggest a solution which suits you best and ensures growth for your business.