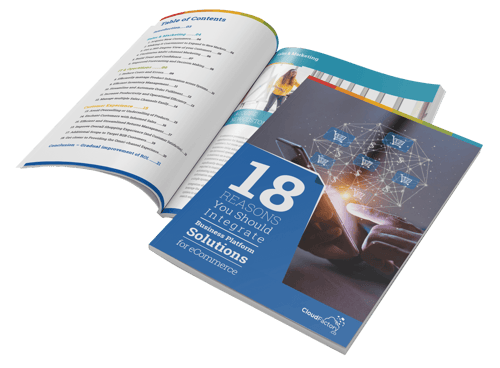 Is your store in lock-step with your Business Platform Solution?
Most retailers have their e-commerce platform and ERP systems disconnected or partially connected leading to silos of data and therefore failing to optimize business performance in many ways.

Under such circumstances, valuable time is lost trying to manually synchronize data between multiple channels. Not only that, but businesses also miss opportunities to increase customer loyalty thereby increasing sales.

Consider the possibility of automatically syncing data between your E-commerce and ERP system - saving a great deal of time and effort which now can be better utilized to improve customer experience. That is not the end of it. Integrating your E-commerce and ERP systems can this eBook.
Download free eBook today!