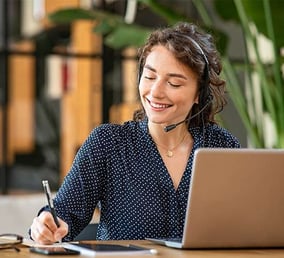 Our team helps growing enterprises challenge their business processes and find efficiencies that help them attain goals and achieve their vision for growth and success. As a long standing partner for many of Australis leading brands we assist over 200 customers across Australia; providing each with the right balance of software, world-class consulting and support services.
Your responsibilities alongside our clients are immense! In essence we deliver an end to end business process management solution that allows our client to utilise an integrated application that automate many functions related to Finance, Inventory, Service, CRM, Service, Distribution, Warehousing and Manufacturing thus connecting the business and possibly their complete supply chain. Our team provides all of the support related to these functions as provided for within the standard solutions developing and integrating the client's relevant and agreed ideas and assisting in solution scoping planning decisions. Our primary goal is to ensure that solutions run as smoothly and efficiently as possible, and oversee solutions for any further touch points such as Warehousing, Business Intelligence, Mobility, AP Automation etc.
Our goals are simple! A long term partnership where we are valued and asked to work in partnership to assess evolving business requirements and software needs for many areas to ensure that any new solutions devised are time-and-cost-effective. The role calls for responsibility to ensure that all key stakeholders in our clients are informed and collaborating effectively on the implementation and roll-out of any new solution and associated process. Hours of course vary and such roles are not just 9 – 5.30pm as the responsibility also calls to be on-call for technical emergencies, a warehouse down at 6.00am is a disaster for clients! General duties will include software analysis, working with technical teams, developing design specifications for programs and present plans of action to management. You will become a Domain Expert for your client projects.
Cloud Factory offers enterprises access to Australia's most experienced team of Cloud ERP consultants and we are often recognised for our customer dedication, earning prestigious awards such as the SAP® Partner Quality Program Award since its inception, the only partner in ANZ to do so.
Due to our continued growth and success Cloud Factory has an opening for a Cloud Implementation Consultant both for MYOB Advanced and Dynamics 365 Business Central. Reporting to the Managing Director, you will be part of a team responsible for the implementation of Cloud ERP solutions within the SMB space and the development and management of such new customer relationships. This role will be based out of our Glen Waverley office serving Australia.
As a Cloud ERP Implementation Consultant you will be responsible for:
Providing implementation consultation, project management, and support services during installations, upgrades and customisations
Recognising and addressing gaps between the Cloud ERP solution and the business practices of the client and making practical suggestions
Effectively communicating and building consensus with clients
Supporting the preparation of the scope of work by providing task/time details
Customising forms and developing reports using various solutions
Designing and conducting master data migration from legacy systems to the target application
Training, coaching, and mentoring Junior Implementation Consultants
Developing and maintaining expert knowledge of the target application
Achievement of Project Management and Client Agreed targets
To successfully perform the responsibilities of this position, you must possess the following qualifications:
Domain Experience in areas such as Finance, Distribution, Manufacturing, Warehousing, Not-For-Profit
A Bachelor's degree in Computer Science, Business (Accounting) and/or Information Systems from a recognised post-secondary institution
Previous experience in an ERP implementation role, preferably with SAP Business One, MYOB Advanced or Dynamics 365 Business Central. (Also, beneficial would be implementation experience in SME space with other products such as Sage, Epicor, and/or Netsuite)
Excellent communication skills, both written and oral
Superior people skills; team-oriented, fast learner and very personable
Self-motivated and driven to achieve success within a consulting environment
Willingness to travel where required
Excellent standards in using Word, Excel, PowerPoint and Visio
If you are a keen, motivated and passionate person with a can-do attitude and a desire to successfully apply boundless energy to achieve great results demanded by great clients and work with an award-winning team, please apply online today!